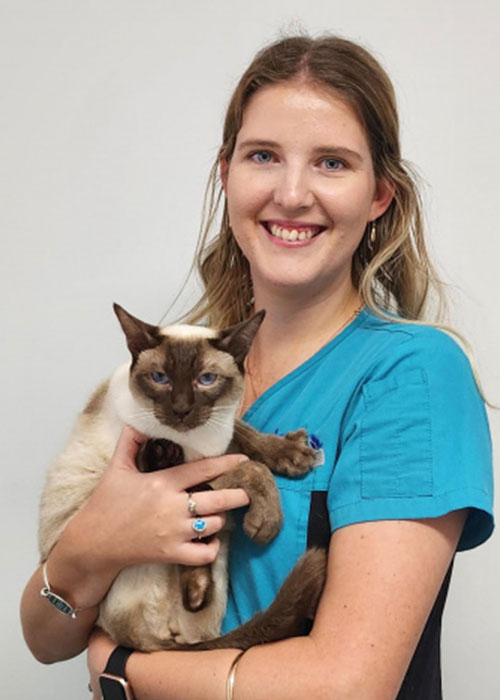 Vet Nurse
Kendall
Cert IV in Veterinary Nursing
Kendall has been part of the Vetcall team since December 2013 after her graduation from high school.
Kendall obtained her Cert IV Veterinary Nursing qualification in 2019.
Her specialty is caring for our hospital patients as she has always had a passion for nursing animals helping them on their way to recovery.
Kendall also loves to care for and raise abandoned animals that find their way to our clinic. She also enjoys working on reception where she can interact with clients and their furry babies.
Kendall and her partner's furry family consists of 3 perfect kitties, Lulu the special soul tonkinese, Buckley the foodaholic rescue cat, and Pepe the 19 year old grumpy old man.
See All Members